Candace Maddalo, DC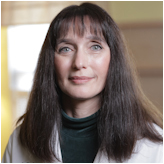 Dr. Maddalo graduated from Palmer College of Chiropractic in 1982, has been on the National Registry of Certified Medical Examiners since 2013 and is on the Board of Chiropractic Examiners.
Dr. Maddalo has been practicing in East Cambridge for over 20 years.
The Cambridge office is conveniently located 2 blocks from the Lechmere Station on the MBTA Green Line and is near the Cambridge Side Galleria and Kendall Station on the MBTA Red Line.  Parking at the Cambridge office has metered parking.
The Somerville office is located at the Twin City Plaza, 2 blocks from the Cambridge office, inside the Ever Fitness (formerly Gold's Gym) next to Star Market Supermarket.  Parking at the Somerville office is free parking in the Twin City Plaza parking lot.
The Medford office is on Mystic Avenue across from the Kia Dealership and a couple of blocks from the Police Station and Medford Square.  Parking at the Medford Office is free parking both in out parking lot as well as street parking.
.
Our Staff
Justin  – Collection Agent, B.A.T.
Salvarore  – Collection Agent, B.A.T
Cori  – Front Desk Staff
Roxanne  –  Manager
Tyrone – Front Desk Staff