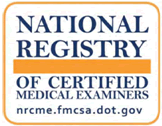 Random Pool Selection / Consortium Services
24/7/365 Post Accident Drug and Alcohol Testing Coverage
DOT and Non-DOT Drug Testing (Lab)
DOT and Non-DOT Alcohol Testing
Drug Hair Testing
15 Minute Quick Confidential and Anonymous Rapid Drug Test
Collection Only Services for Drug Urine
Do you need to enroll in a DOT drug testing consortium that will get you in and keep you in compliance with the Federal drug and alcohol testing regulations?
Our Drug and Alcohol Testing Consortium program helps you manage the complex requirements of complying with federal or state random drug and alcohol testing regulations. We manage the Consortium program for you.
The Drug and Alcohol Testing Consortium program is designed for independent CDL operators with their own Federal Motor Carrier Safety Administration (FMCSA) authority, granted by the Department of Transportation (DOT), or a company with many more CDL drivers or covered employees.
All urine specimen collections, drug testing and result reporting are conducted in full compliance with Federal Testing Regulations 49 CFR Parts 40 & 382
Please contact the office for pricing
Certified DOT Physical Examinations
All commercial drivers of vehicles with a maximum gross vehicle weight rating of over 10,000 pounds (4,536 kilograms) are required to obtain and maintain a valid Medical Examiner's Certificate (ME Certificate) Commercial drivers who drive vehicles requiring a CDL have two additional requirements. All CDL holders must declare to their State Driver Licensing Agency (SDLA) that they only operate or expect to operate commercially in 1 of 4 possible categories with their CDL. This process is called SELF-CERTIFICATION.
All drivers who hold a Commercial Drivers License we will assist you in the preparing of your forms to send in to Regisrty of your state in which you hold a license.
We perform New and Re-Certification Examinations
What to bring to your visit for an exam
Valid License is REQUIRED
Any glasses/contacts for Vision test
Any hearing aids for Hearing test
Any medications you are currently taking
Accepted payment methods: Cash or Credit Card
What to expect during your visit
Complete brief required paperwork
Complete DOT physical, which will include:
Height, weight, urine specimen (not a drug test), blood pressure, as well as other routine tests, review of your medical history.
Scheduling an appointment
Appointments* are available the same day or a day in the future. Walk-ins are welcome, but to ensure we'll be available at the time you want, call us to set up an appointment.
Emergency appointments will be seen the same day and may be seen before or after normal business hours.
You may call any of our phone numbers or the DOT Express Number – This number is monitored 7 days a week.
Emergency Services or after hours 781-697-7397
Group appointments may be seen with special arrangements during business hours or after normal business hours.
Inquire about having exams performed at your place of business.
ALL Prices Subject to Change Without Notice